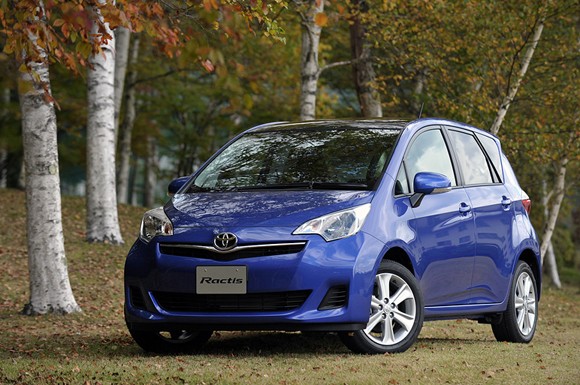 Toyota had just launched this new model in Japan earlier this month on 8-10 October 2005. The Toyota Ractis is a compact mini-MPV class of car. Quite similiar to the Toyota Passo/Daihatsu Boon/Perodua Myvi type of vehicle.
The Toyota Ractis has slightly better engine options than the Toyota Passo. It's available in 1.3 and 1.5 form, with the same engine and drivetrain options as the Toyota Vitz. There's a 1.3 liter 2SZ-FE in 2WD mode. For the 1.5 liter model, it's powered by the 1NZ-FE which is also found in our local Toyota Vios. The 1.5 model also has a 4WD mode.
The back reminds me of the Toyota Ist a bit. The side-wheel arch flares are a bit more refined in this design when integrating with the rear bumper, unlike the Toyota Passo which create the impression of a big butt.
Elegant White Toyota Ractis
Interior looks spacious. Look at the rear chair design. Looks like it can be folded down to create a huge boot space. But these days something like this should be a standard feature in this type of car.
Luxury Silver toyota Ractis Concept